Updates
Hello editors! As you can notice, I, MSPCPMH, am an admin. I requested it and I indeed am good for the job. I think this wiki can go BOOM and become popular. But I need help. 

Hello fellow editor! I am MSPCPMH, a wiki obsessed girl who loves to help. And I am here to help you and our wiki here. But we have some problems: 1) The wiki is a mess 2) We're quite outdated 3) There are so many pages to be made!
But I can't make many pages. I don't love and adore Pump like you might. I don't have many good opinions about her. But I would really adore any help you can bring to this wiki. I want to fix this wiki up. I want daily editors who know proper infomation. I want YOU back to this wiki.
Fun Fact: When you search "Pumpchkin", this wiki shows up. Many people search this popular topic amoung MSP. Which also means they view this wiki. And we're a MESS! So I'm calling all editors to come BACK to this wiki and help us!
Thank you so very much! Any help is appreciated!

MSPCPMH
This message is probably familiar. I sent it to you when I first came. I got little help, except for some of the MSP Wiki people. I really would enjoy any help you can give me, just updating or expanding. It there a complete article on this wiki? The world won't ever know... until you expand it. Please...
Once this wiki is running smoothly, you'll be rewarded in ways I can't explain.
Swearing
We know not everyone likes Pump. If you don't, then that's nice. But, if you show anger towards her, that turns to hating Pump. What happens when you hate Pump is, you make it clear to everyone. But don't. You start to swear when your mad. So we need to set rules (Note these rules aren't eternal):
1. No swearing. 
2. No inappropriate words.
3. Do not say absolutely foul things about a star/someone.
How 1 will work: If I see you say any swear words (crap is not a bad word, nor is shoot), you'll receive a Friendly Reminder. (I will either: edit your comment or delete it.) Then a warning. Then a 1 hour block & so on.
How 2 will work: Think before you type. You know what you shouldn't say.
How 3 will work: Do not share rude opinions of a user, Wikia or Moviestarplanet.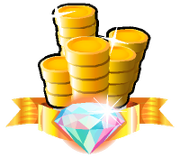 Good luck, please and thanks!
-MSPCPMH